This article is a stub without a summary! If you have more information on this novella, please contribute!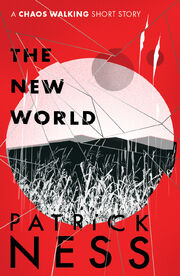 A New World is a short prequel novella to the Chaos Walking Trilogy. It describes Viola's life on the ship before she landed on New World. At only 24 pages, it's more of a short story than anything, but it goes into Viola's time on the settler's ship and her parent's death.
You can read it, and its two accompanying novellas, at chaoswalkingstories.com 
Ad blocker interference detected!
Wikia is a free-to-use site that makes money from advertising. We have a modified experience for viewers using ad blockers

Wikia is not accessible if you've made further modifications. Remove the custom ad blocker rule(s) and the page will load as expected.